HEAL takes great pride in providing students with the best possible learning experience, through carefully selected and trained tutors. Read about some of our tutors below.
Paul Conroy - FEE-HELP Clinical Bridging Course Teacher (Melbourne)
Successful AMC candidates who have completed a HEAL FEE-HELP AMC preparation course always tell us that the Clinical Exam is not only about medical knowledge, it's also about communicating with a "patient". That's why in our FEE-HELP Program we not only employ the best doctors to be your tutors to teach you how to pass Clinical stations in medicine, surgery, physical examinations, paeds and O&G, we also employ an experienced communication skills teacher.
Paul Conroy has been a teacher of English for over 20 years, including teaching IELTS and OET preparation courses. Paul has been teaching communication skills at HEAL for nearly 10 years. In that time, Paul always receives very positive feedback at the end of the FEE-HELP course from IMGs.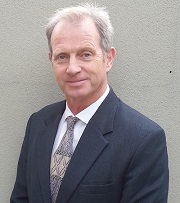 As Paul says of his approach, "At the beginning of the 12-week course, everyone is nervous. They have quit their jobs as doctors in their home countries and come to a new culture. Then they must start learning again about how to practise as a doctor in Australia. I would be nervous too. So, I create an environment in the classroom where the doctors feel comfortable to make mistakes, because making mistakes is part of the learning process."
Besides the classroom environment, Paul has the experience and qualifications (Paul has a master's degree in applied linguistics from the University of Melbourne) to not only teach doctors what to say and how to say it but also why they are saying it from a cultural perspective.
"The Australian health system has changed enormously in the last 20 years. The doctor and the patient are (more or less) equal. So, patients are more like customers. And as customers, they will not tolerate a superior attitude from a doctor plus they demand to be informed about, for example, their diagnosis and management plan. Consequently, patients can disagree with the doctor and expect to have input into the plan."
So, what does this mean for learning communication skills in the HEAL FEE-HELP Program?
"I find the best way to maximise the IMGs' learning is not so much by listening to lectures but by students' participation.", Paul says. "Just like a stress echo test on a treadmill simulates stress on the heart muscle, practising cases like in the real, patient-centered AMC Clinical Exam simulates the exam experience so that when the IMGs sit the real exam, they will be ready to go. That's why in the 12 weeks of the course we finish all the AMC Clinical Handbook cases and the doctors receive individual feedback from me and their classmates."
Paul teaches exclusively for the HEAL FEE-HELP course in Melbourne and he is passionate about maximising your chances of passing the AMC Clinical Exam.
Catherine O'Grady - FEE-HELP Clinical Bridging Course Teacher (Sydney)
Catherine is one of our many teaching staff in our Sydney Clinical FEE-HELP course. She is very popular among students due to the relaxed and supportive atmosphere of her classes and offers a collaborative approach to learning, where students feel comfortable to take risks and receive constructive feedback.
Catherine makes it a priority to focus on clinical scenarios that are particularly challenging from a communication perspective, and structures communication sessions as exam-like cases from the AMC handbook.
She knows the importance of communication and its integral role in a clinical scenario. One of the most beneficial exercises that course participants report is participating in role plays with Catherine playing the patient.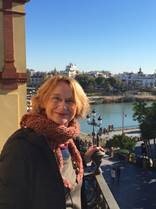 This helps participants to recognise the impact of what is being said and how it can shape the overall direction of the consultation and the quality of the information that the patient discloses.